Paul Liu Design Consultants Co., Ltd., in London,Vancouver,HongKong and Shenzhen all has offices, is currently one of the most creative and professional international companies in the hotel interior design industry. Under the leadership of Mr. Paul Liu, founder of PLD, the company has been steadily growing with over 25 years of credible reputation and prudent management style. As a pioneer of the "independent design" approach in the Chinese interior design industry, PLD separated the design process from the building decoration enterprises in the 90's, leading to a rising status of the design profession, higher respect to designers and recognition for their professionalism, which brought positive influence on the development of interior design in China as well as the future of Chinese design industry.
PLD刘波设计顾问有限公司,在香港及深圳均设有办公室,在伦敦、温哥华设有办事处,是目前具有创造力的国际化专业酒店室内设计公司之一,在创始人刘波先生的带领下,刘波设计顾问有限公司以25年的良好信誉和稳健的经营作风使公司稳步成长。开创了中国室内设计业"独立设计"的先河,在90年代使纯设计与施工装饰企业独立,使室内设计更加专业化,设计师更加受人尊敬,设计师的专业价值得到肯定,引领了中国室内设计的发展,影响了中国设计业的未来。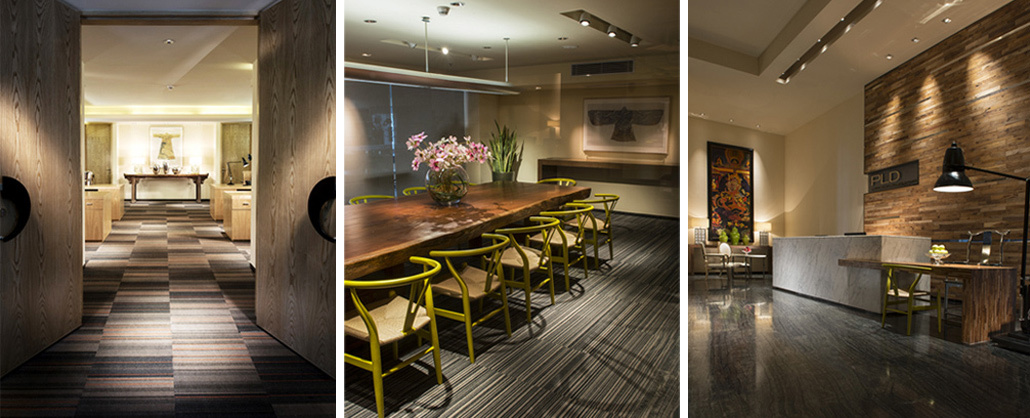 Paul Liu Design Consultants Limited is one of the most dynamic internationalized professional interior firms. Under the leadership of its founder, Mr. Paul Liu, Paul Liu Design enjoys steady growth built upon about twenty-five years of reliable service and stable operation.
刘波设计顾问有限公司是目前具有创造力的国际化专业室内设计公司之一,在创始人刘波(Paul Liu)先生的带领下,以二十五年的良好信誉和稳健的经营作风使公司稳步成长。
In 2002 , the company was classified as one of the'Top 100 International Interior Firms'by'World Archite cture'magazine of United Kingdom; and in 2006 was rated second place in 'Top 100 Interior Design Firms in China' by the Chinese edition of American magazine 'Interior Design'. The company is dedicated in interior design for high class hotels over the years.Composed by a group of high caliber technical professionals and a crew of knowledgeable support staff, it is a professional design firm that demonstrates strong teamspirit and cohesive teamwork. Paul Liu Design believes that from inspiration down to implementation ,everyinnovative concept goes through hardship and challenges; therefore their designers are dedicated in following through every phase of the implementation.
2002年即位列"世界室内设计事务所百强",2006年被美国《Interior Design》杂志中文版评为"中国室内设计100强"酒店类第二名。在中国致力于高级酒店室内设计领域的公司,公司拥有一批高素质专业技术人才和配套专业人员,是具有强烈团体意识和合作精神的专业设计群体,我们深信每一个创新的意念,从孕育到实施必需付出艰辛的代价,所以每一个环节,设计师们都精益求精。
There is a strong belief in every member of Paul Liu Design that'a successful innovative design can surely be implemented'.In the past,the company has accomplished numerous adorable interior designs and
gained the recognition from both clients and property owners.
"成功的设计创意是实现了的"是每个人信守的。公司多年以来 ,贡献了大量的成功室内设计作品,赢得了客户和业主广泛的赞誉。其受委托的室内设计个案涉及社会各个领域,尤其在高端酒店室内设计上颇有心得, 成为亚太地区酒店室内设计新潮流的企业。
The commissioned interior design projects covered all areas of the community with special concentration on high class hotels which makes the company a trend setter and leader in hotel interior designs in Asia Pacific.Paul Liu Design Consultants Limited will continue their dedication in providing subtle designs of wisdom that blend oriental characteristics with cutting edge western approaches to actualize the company'sultimate goal-the creation of a practical, natural, and perfect interior space. Paul Liu Design is devoted in exploring the individuality, originality, trends and styles in their designs.
刘波设计顾问有限公司将一如既往的坚持提供内容充实、充满智慧,体现东方特色与西方优势结合的精巧设计作品,以及坚持刘波人的理想——构筑实用、自然、完美的空间,致力于研究室内设计的独立和原创,时尚与风格。